A Different Kind of King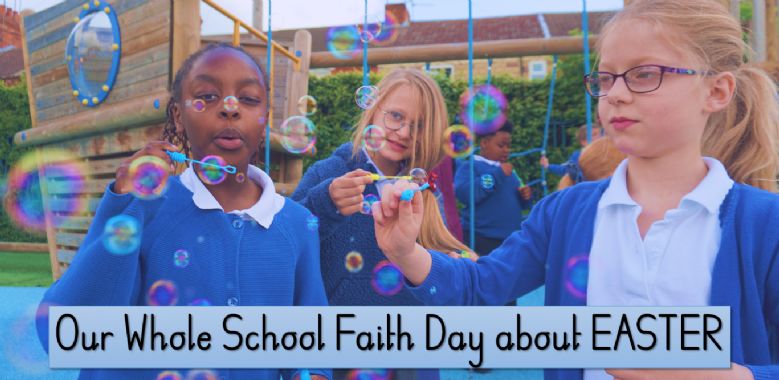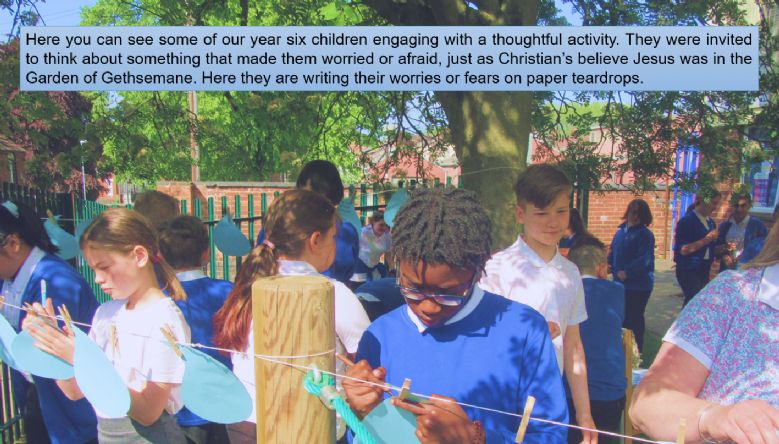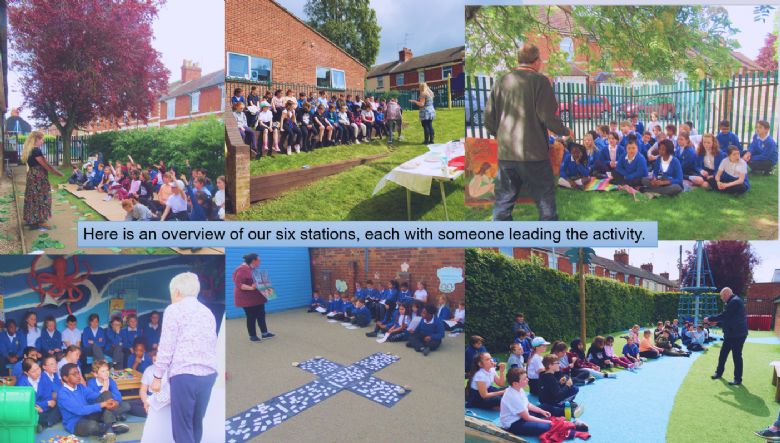 You can see above:
Station 1 was on Palm Sunday and Jesus' triumphal entry to Jerusalem! Here the children learnt about how and why Jesus came into Jerusalem and what 'Hosanna' means! We even performed our own version of events (pictured below) with palm leaves and signs.
Station 2 was all about the Last Supper! The children learnt about communion, what the bread and wine represent and why we still do it today.
Station 3 was a reflective session on Jesus' time in the garden of Gethsemane. In the garden, Jesus talks to God about his worries and his fears. The children were encouraged to write their own worries and fears on paper tear drops.
Station 4 looked at Peter's denial and reminded the children how important it is to stand up for what or who you believe in! To do this they were invited to say prayers while building up lego walls, representing standing up for others.
Station 5 was an interactive, visual representation of Jesus dying for each one of us on the cross. We explained to the children the Christian belief that Jesus not only died for humanity as a whole, but also for each individual person - you and me - so that we could be free from all the bad choices we've ever made.
Station 6 brought our whole day to a close thinking about the resurrection. The children learnt what the Bible teaches about Jesus' resurrection and what it means for those who believe in it! In this session we focussed on hope for the future and thought about the prayerful journey we had been on around school.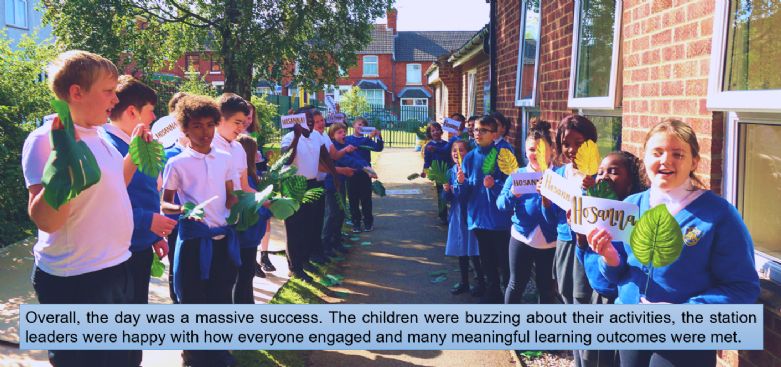 We can't wait to get involved in our next school Faith Day!