Author's Corner
A showcase of Leopard's exceptional writers...
Alice and Wonderland - Narrative
After watching a captivating performance of the enchanting book from a theatre company in September as well as getting the privilege of watching the films back in July, the children worked hard to retell the narrative. Our class, in particular, focused on the segment where Alice encounters the mysterious Cheshire Cat.
Enjoy short passages from some of the children's work
Silva - Year 5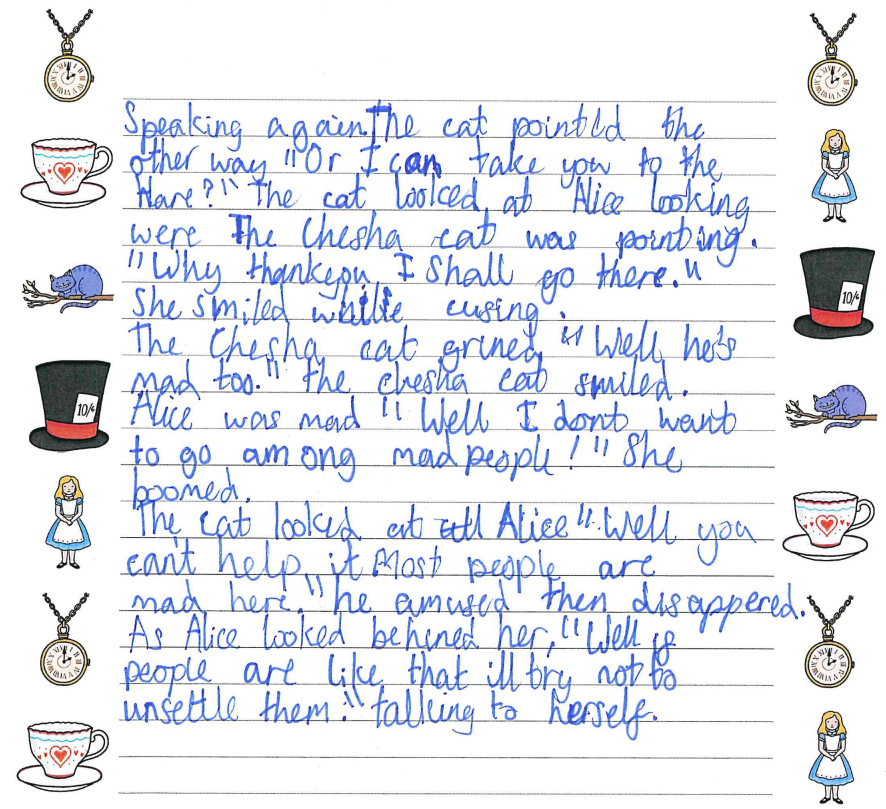 Shay - Year 4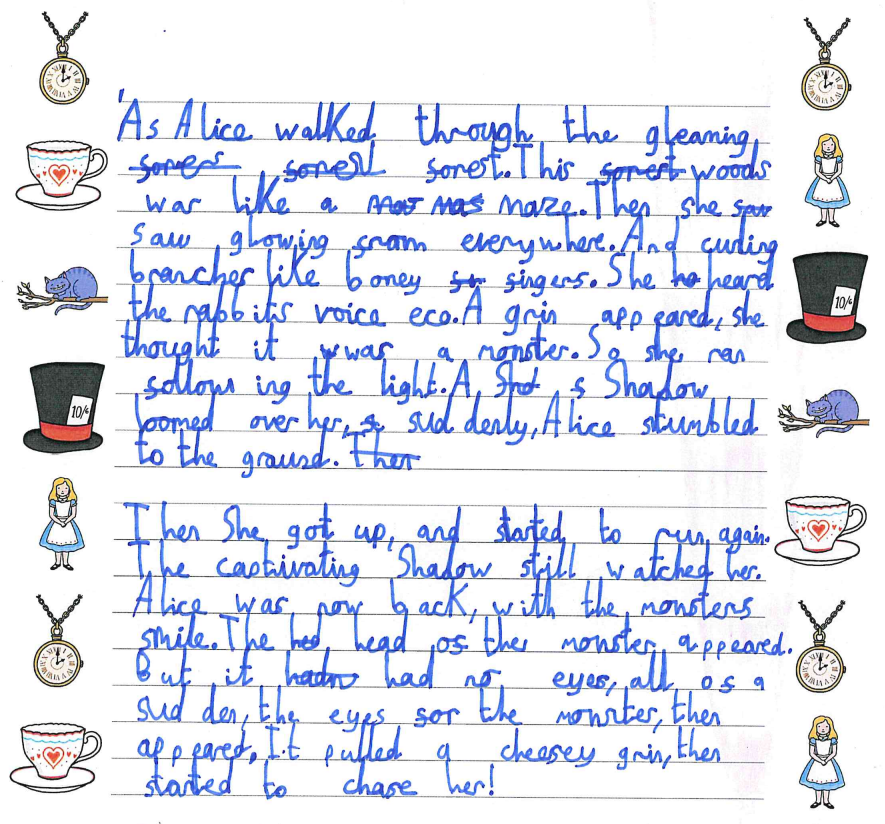 Franek - Year 4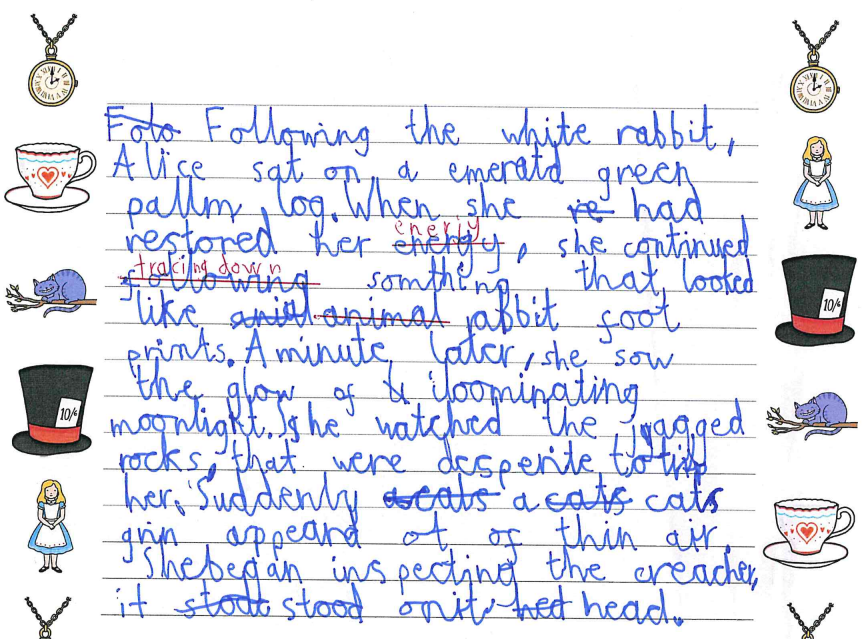 Alice and Wonderland - Diary
Using the vocabulary and knowledge gained from the previous unit, we utilised our skills and showcased them in the form of a diary. Firstly, we worked together to write a diary entry from Alice's perspective about falling into the magical world of Wonderland. Following the relaxing half-term break, the children constructed their own diary entry again from Alice's perspective about the familiar section of the story: meeting the Cheshire cat.
Enjoy short passages from some of the children's work