PE (Physical Education)
Winner of Sports School of the Year - North Northamptonshire Active Communities Awards 2023
Winner of Sports School of the Year - North Northamptonshire Active Communities Awards 2022
Last year, the school hosted 50 diverse, free after-school clubs, engaging 89% of the students. From traditional sports to unique activities like skateboarding, drama and art, the school's dedicated staff provide enriching experiences. Collaborating with local organisations such as Illicit Skateboard Company & Dynamix Dance, the school fostered local connections. Additionally, through partnerships with Kettering Town FC & Northampton Saints, students enjoy exclusive sports opportunities. The school's commitment to free clubs supported students facing financial constraints, fostering a positive impact on the local community.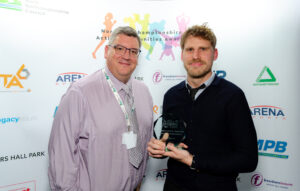 School Partnerships
We are a partner school with Northampton Saints, who provide us with special events, inter-school sports competition and CPD. We also work in conjunction with Kettering Town Football Club, Pacesetter Sports Dynamix Dance, Northamptonshire Sport & Illicit Skate Company, all who provide us with either CPD, special days or enrich our club provision.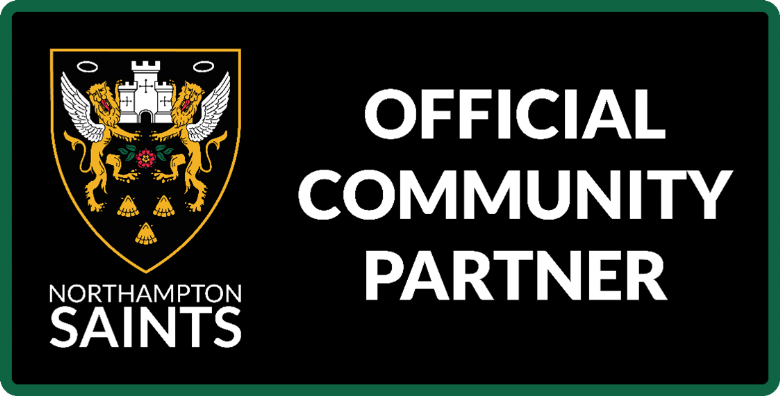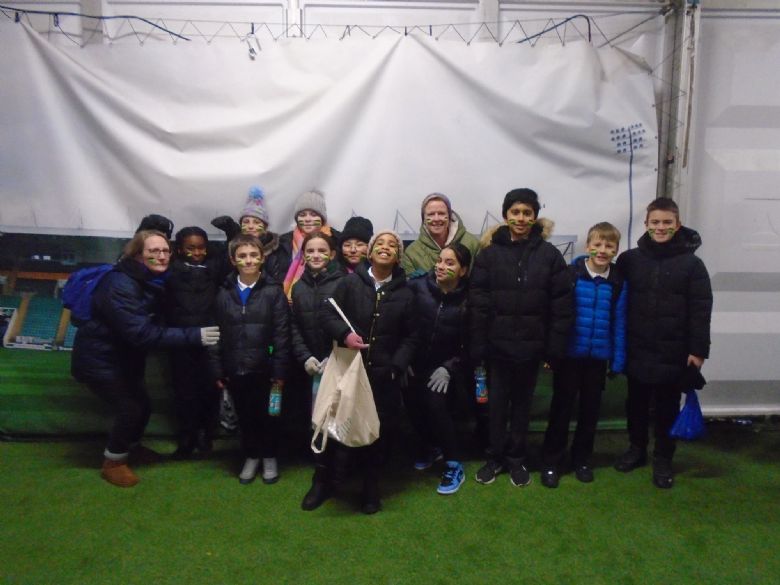 Physical education and sport play an important role within our curriculum at St Mary's. Our extensive PE and school sport curriculum provides opportunities for pupils to become physically confident in a way which supports their mental and physical well-being. Pupils of all sporting abilities have the opportunity to compete in a wide range of activities, which helps them to build their characters and resilience, along with embedding values such as fairness and respect. We have an extensive after school sports and clubs provision, which all run at no cost to the students or their families, to enable all to access. At St Mary's, we take pride in healthy eating whilst providing playground activities, led by our sports leader during lunchtimes to keep all children energised and active. In addition, we also promote positive mental wellbeing through worship, special days, PSHE lessons and throughout the school day.
Our skills rich curriculum, which follows the National Curriculum using the PE Hub programme, is finely sequenced, cohesive and progressive which ensures knowledge builds on knowledge.
Our PE curriculum ensures that all children:
Develop competencies to excel in a broad range of physical activities.
Are physically active for sustained periods of time.
Engage in competitive sports and learn the values of teamwork, resilience and how to cope with failure and success.
Lead healthy, active lives.
"It is really important that we promote competitive support in schools. It is very important that we recognise that has to be underpinned by good quality physical education and by getting people into patterns of exercise."
Sports Ambassador
Our Curriculum
EYFS Curriculum
| | | | | | |
| --- | --- | --- | --- | --- | --- |
| Term 1 | Term 2 | Term 3 | Term 4 | Term 5 | Term 6 |
| Body management | Gymnastics/ dance | Gymnastics/ dance | Manipulation and Co-ordination | Speed agility travel | Cooperate and solve problems |
Key Stage 1 – Main PE Focus
| | | | | | | |
| --- | --- | --- | --- | --- | --- | --- |
| Rolling Year | Term 1 | Term 2 | Term 3 | Term 4 | Term 5 | Term 6 |
| 1 | Attack defend shoot unit 1 | Gymnastics unit 1 | Dance Unit 1 | Hit catch run unit 1 | Run jump throw unit 1 | Send and return unit 1 |
| 2 | Attack defend shoot unit 2 | Dance unit 2 | Gymnastics unit 2 | Hit catch run unit 2 | Run jump throw unit 2 | Send and return unit 2 |
Key Stage 2 – Main PE focus
| | | | | | | |
| --- | --- | --- | --- | --- | --- | --- |
| Rolling Year | Term 1 | Term 2 | Term 3 | Term 4 | Term 5 | Term 6 |
| 1 | Football | Gymnastics Unit 1 | Dance Unit 1 | Cricket | Volleyball | Athletics |
| 2 | Basketball | Dance Unit 2 | Gymnastics Unit 2 | Tag Rugby | Hockey | Tennis |
| 3 | Football | Gymnastics Unit 1 | Dance Unit 1 | Handball | Rounders | Athletics |
| 4 | Netball | Dance Unit 2 | Gymnastics Unit 2 | Tag Rugby | Badminton | Lacrosse |
Indoor PE focus – Whole School
| | | | | | |
| --- | --- | --- | --- | --- | --- |
| Term 1 | Term 2 | Term 3 | Term 4 | Term 5 | Term 6 |
| Team building | | | Yoga | Mindfulness | Sports Day Preparation |
Year 6 swim instead of the above subject
Our after-school club timetable for 2023/24
Term 1

Term 2

Term 3

Term 4

Term 5

Term 6

KS1 Dance

KS1 Football

KS1 Gymnastics

KS2 Dance

Art

Skateboard

KS1 Dance

KS1 Football

KS1 Gymnastics

KS1 Craft

KS2 Dance

Dodgeball

Drama

Craft

Soundlab

Skateboard

Football

Connect

KS1 Dance

KS1 Art

KS1 Football

KS1 Gymnastics

KS2 Dance

Connect

Benchball

Art

Computing

Drama

Soundlab

Chess Club

Skateboard

Orchestra

Football

KS1 Dance

KS1 Hockey

KS1 Computing

KS1 Football

KS1 Gymnastics

Rugby

Connect

Basketball

Drama

Soundlab

Skateboard

Orchestra

Football

KS1 Dance

KS1 Lego

KS1 Football

KS1 Multi-Fitness

Rugby

Connect

Running

Soundlab

Skateboard

Orchestra

Football

KS1 Dance

KS1 Sewing

KS1 Football

KS1 Multi-Fitness

Connect

Athletics

Football

Soundlab

Skateboard

Orchestra

Football