Phonics

Phonics is the foundation for writing and reading,
"Once you learn to read, you will be forever free," (Frederick Douglass).
At St Mary's we believe that effective Synthetic Phonics teaching is essential to developing reading and writing skills that children need.
We use a programme called Read Write Inc. for our phonics and early literacy provision. Read Write Inc. Phonics teaches children to read accurately and fluently with good comprehension. They learn to spell correctly and compose their ideas step-by-step. Children in our school make a strong start to phonics as soon as they join us in EYFS. We work alongside our RWI consultant to ensure good teaching practice in our school and regular coaching and practise sessions are held for staff. We identify children who are working below the expectations of progress for RWI quickly through regular assessment and support their learning through RWI Fast Track Tutoring and Speed Minutes.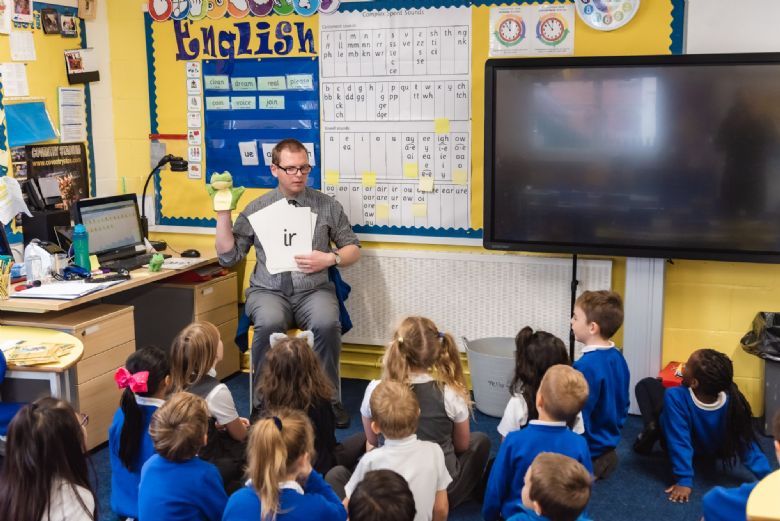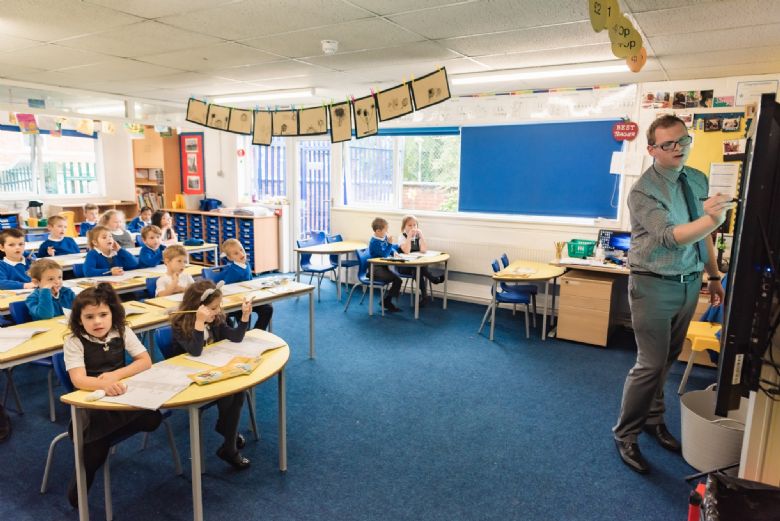 What is synthetic phonics?
Synthetic phonics is a way of teaching reading. Your child will be taught two crucial things when they are learning to read using synthetic phonics:
How sounds are represented by written letters. For example, they will be taught that the letter 'm' represents an mmm sound.
How sounds can be blended together to make words. For example, they will be taught that the sounds of the letters 'c-a-t' blend together to make the word 'cat'.
Your child will be taught to read letters or groups of letters by saying the sound (or sounds) they represent. For example, they will be taught that the letter 'L' sounds like LLLL when we say it. Your child will then start reading by blending the sounds together to make words. Another word for this kind of blending is synthesising.
At school, you will probably hear teachers talking about blending, but you might also hear them talk about sounding out or Fred Talk. All these terms refer to the same idea: synthesising sounds.
How can I help at home?
The link below is the reading home page on the Oxford Owl website. It has some great links for parents so you can involve yourself with your children's phonics journey.
https://home.oxfordowl.co.uk/reading/
Your child will be taught phonics sounds in sets. You can ask your child's teacher what set they are currently working on and use the resources below to support them at home. Ask your child to use "Fred Talk," to sound out and say the green words. Your child will also be learning red words. Red words are what we call words the children cannot sound out as they do not follow the phonics language patterns.
Parent video: How to say the sounds: https://video.link/w/poLbc
The Ruth Miskin website provides further videos to help parents develop their understanding of how we teach children to read and write using Read Write Inc. phonics.
https://www.ruthmiskin.com/parents/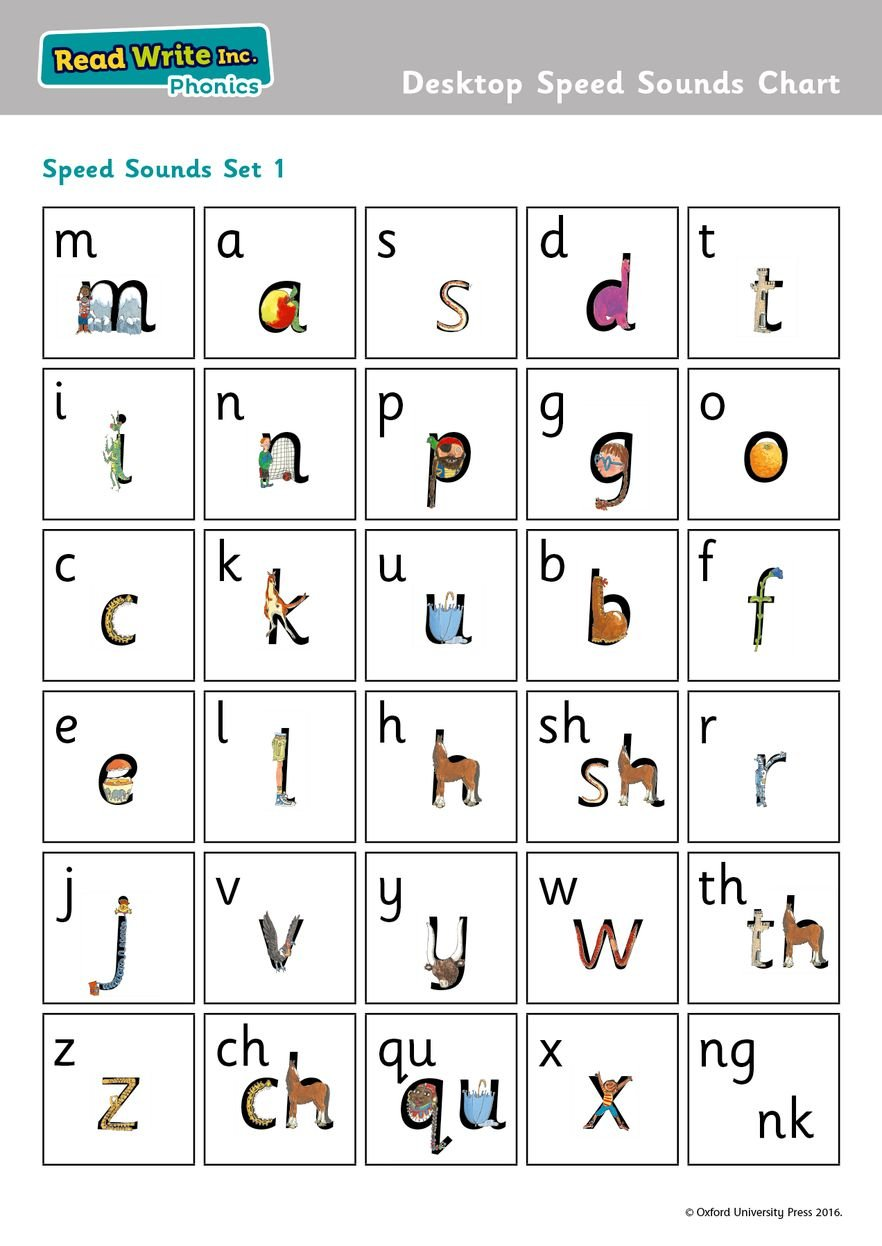 ​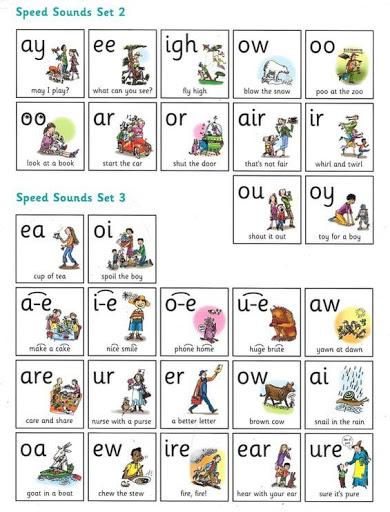 ​
Red Words (Tricky Words)
These words cannot be read using Fred Talk (synthesising sounds).
Practise these so they can be read them by sight (not blending).
I, the, you, your, said, was, are, of, want, they, to, do, does, all,call, does, all, call, tall, small, any, many, anyone, some, come, watch, who, where, there, here, were, brother, other, mother, father, love, above, two, once, buy, worse, walk, talk, caught, bought, thought, through, wear, whole, could, would, should, great, son, water.
Red for a while words.
These include graphemes that have not been taught by the time they are needed in the reading books. As soon as the grapheme has been taught, each of these turn into a green word! Practise these so they can read them by sight (not blending).
he, me, we, she, be, no, so, go, old, her, saw, my, by, why, now, how, down, over, school
Set 1 green words
1.1at, mat, sat, mad, dad, sad
1.2 gap, pan, top, got, dog, pin, tip, pig, dig, sit, it, in, on, and, an
1.3 up, cup, mud, kit, bed, get, met, bin, bad, cat, can, cot, hen, hit, had, fan, fa,t log, shop, fun, lip ,fish, ship, let
1.4hen, hit, had, fan, fat, log, shop, fun, lip, fish, ship, let
1.5jet, wet, vet, yes, wish, web, yet, jam, yap, jog, win, yum, rat, red, run
1.6wing, chin, thick, chop, chat, quit, qui,z sing, thing, bang, this, thin, fix, six, zag, zip, fox, box
Set 2 green words
2.2see, been, seen, three, green, sleep
2.3high, light, bright, night, fright, might
2.4blow, low, know, snow, show, slow
2.5too, food, moon, zoo, pool, spoon
2.6took, book, cook, look, shook, foot
2.7car, part, hard, start, star, sharp
2.8sort, short, horse, sport, fork, snort
2.9fair, hair, chair, stair, air, lair
2.10girl, bird, third, whirl, twirl, dirt
2.11out, shout, loud, mouth, round, found
2.12 toy, boy, enjoy
Set 3 green words
3.1 clean, dream, seat, scream, please
3.2 join, voice, coin
3.3 make, cake, name, same, late, date
3.4 smile, white, nice, like, time, hide
3.5 home, hope, spoke, note, broke, phone
3.6 rude, brute, June
3.7 saw, law, dawn, crawl, paw, yawn
3.8 share, dare, scare, square, bare, care
3.9 burn, turn, spurt, nurse, purse, hurt
3.10 never, better, weather, after, proper, corner
3.11 how, down, brown, cow, town, now
3.12 paid, train, paint, rain
3.13 goat, boat, road, throat, toast, coat
3.14 chew, new, blew, flew, drew, grew
3.15 fire, hire, wire, bonfire, inspire, conspire
3.16 hear, dear, fear, near, year, ear
3.17 picture, mixture, creature, future, adventure, temperature
3.18 delicious, suspicious, vicious, scrumptious, precious, ferocious, tradition, attention, celebration, conversation, congratulation, exploration
Phonics Games
These websites feature games that are widely used to practise phonics skills. Try playing them with your child to support their phonics learning!
ICTgames.co.uk Click on the English section and try out some of the fun phonics and spelling games!
https://www.topmarks.co.uk/ Use the search bar to find "phonics" games.
https://www.bbc.co.uk/cbeebies/shows/alphablocks Visit the Alpha blocks website for lots of videos and games!
Further information
Further information:
This government produced booklet explains why phonics should be used as a teaching aid and provides links to other resources:
https://www.gov.uk/government/publications/learning-to-read-through-phonics-information-for-parents