Seeds for Change

Seeds for Change includes the School Council and group of children working together to improve the world around us. Pupils are encouraged to demonstrate courageous advocacy in all aspects on their lives. Collective worship weaves opportunities to call to action, so we can work together to make a real difference to others. Our format for collective worship enables all to consider the step they will take through the door to be an agent for change.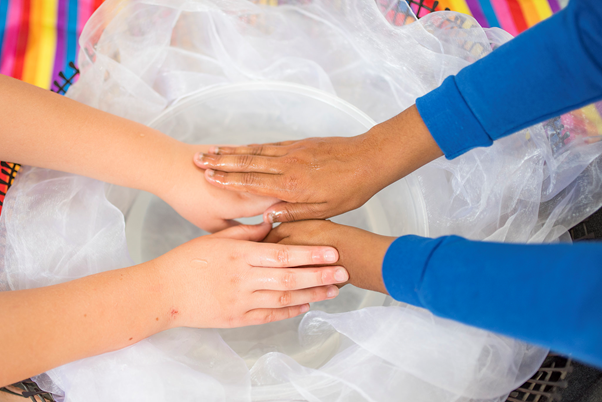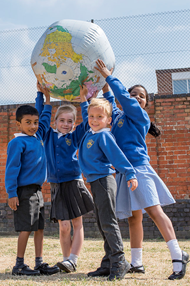 Please click on the tabs below to find out more about our groups:
Worship Warriors (Yellow Badges)
The worship warriors are specially selected to lead, create and support worship sessions within the school. Together, they develop prayers used by the school community, perform bible stories across the school and review worship sessions by the adults to ensure that the worship is inclusive, creative and engaging for all learners and faiths.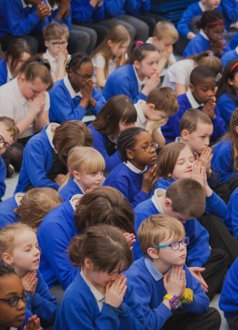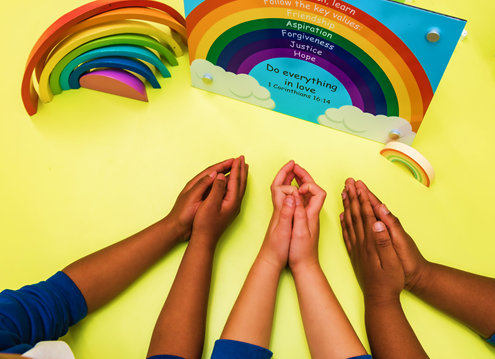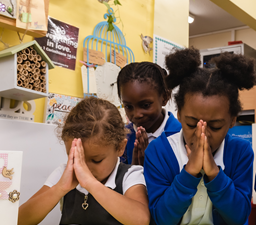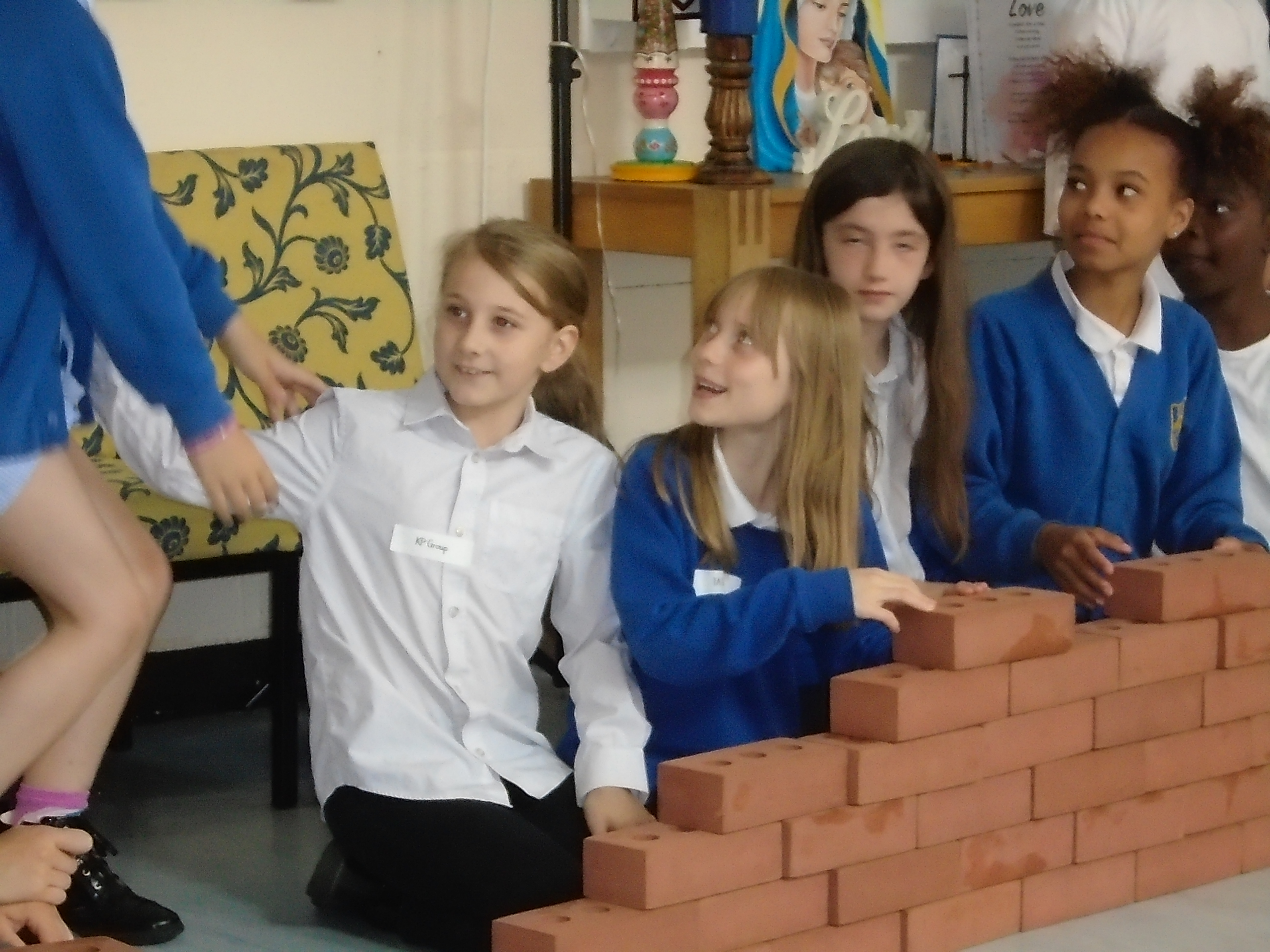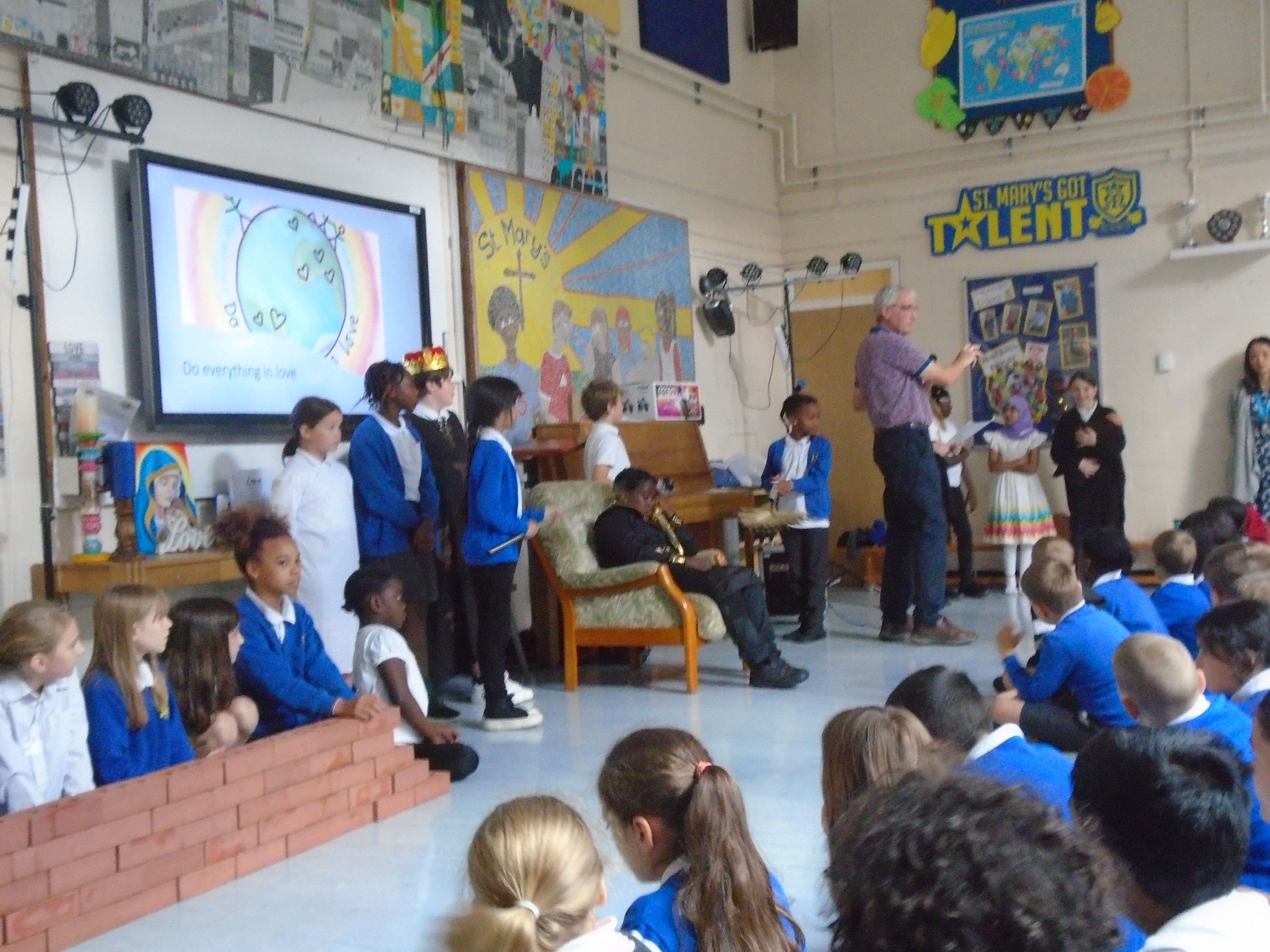 The School Council (Light Blue Badges)
The school council meet every Wednesday lunchtime to discuss ways to impact positively on our school community. Collaboratively working on school issues to develop provision across the school. The School Council have developed a collection of Vision and Value based prayers, these adorn the class prayer spaces and are used through individual reflection, collective worship and celebrations to focus thoughts.
Previously, the Diocese has selected our pupils to participate in this project where they explore deep issues and consider their role as leaders in our school and beyond. The key themes are then explored through worship to enable a cascading of ideas to touch the lives of the school community.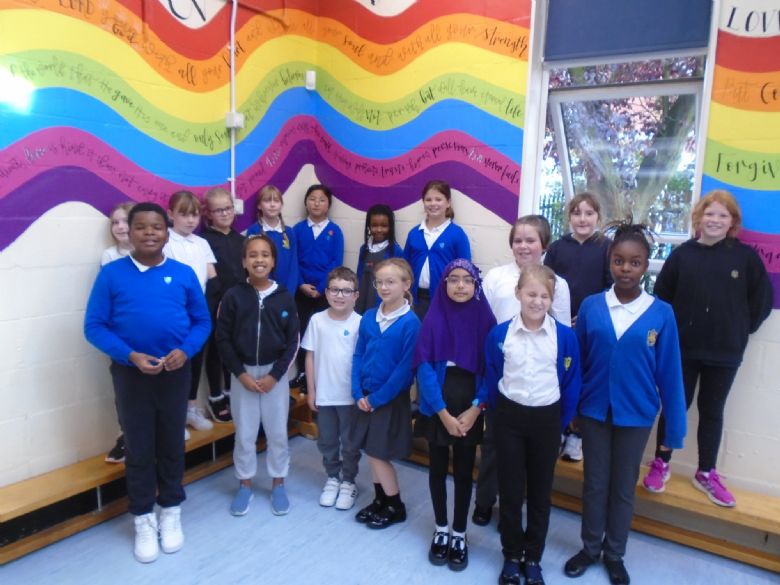 Make Mill Road Marvellous
So far this academic year, the school council have worked with the local council and the Mayor on our "Make Mill Road Marvellous" campaign to improve Mill Road park, which is situated next to our school and accessed by most of our children. This has included organising community litter picks, directed worships, writing letters to local businesses, writing letters to parents and creating articles for the school newsletter.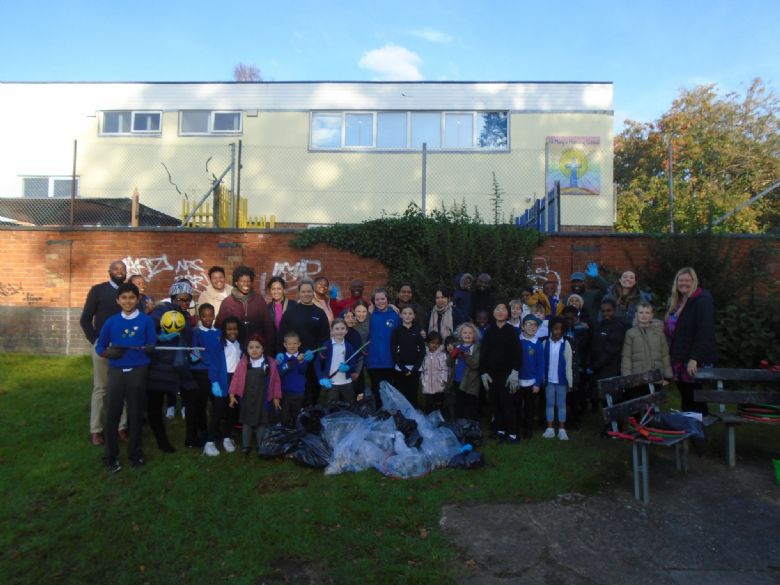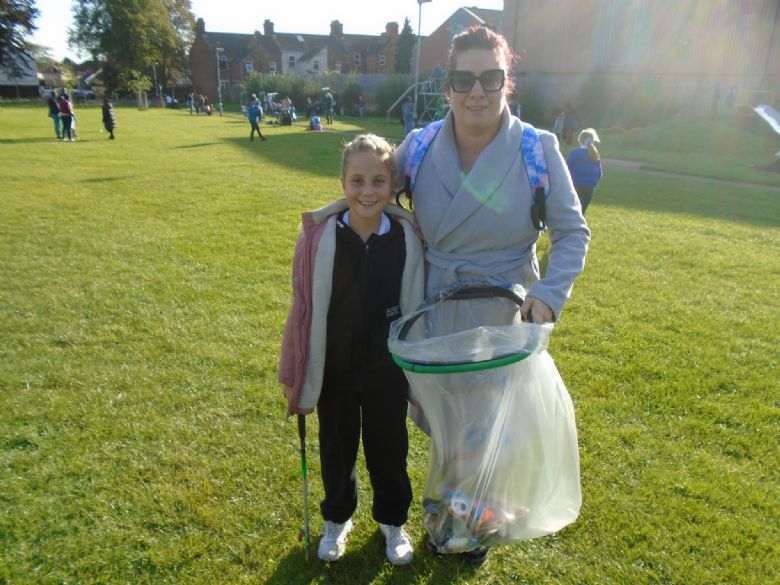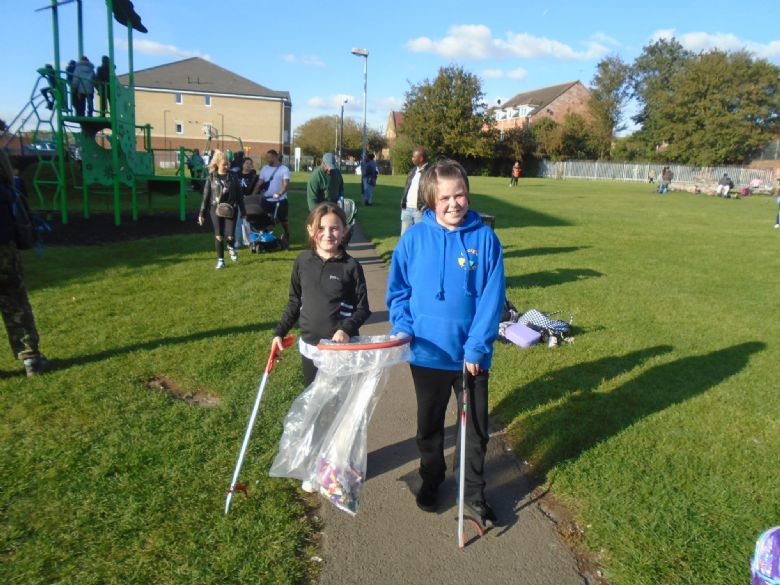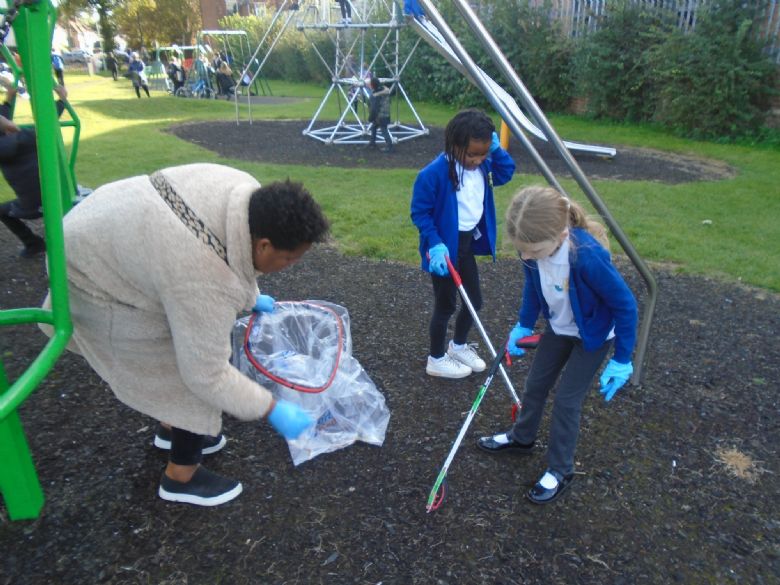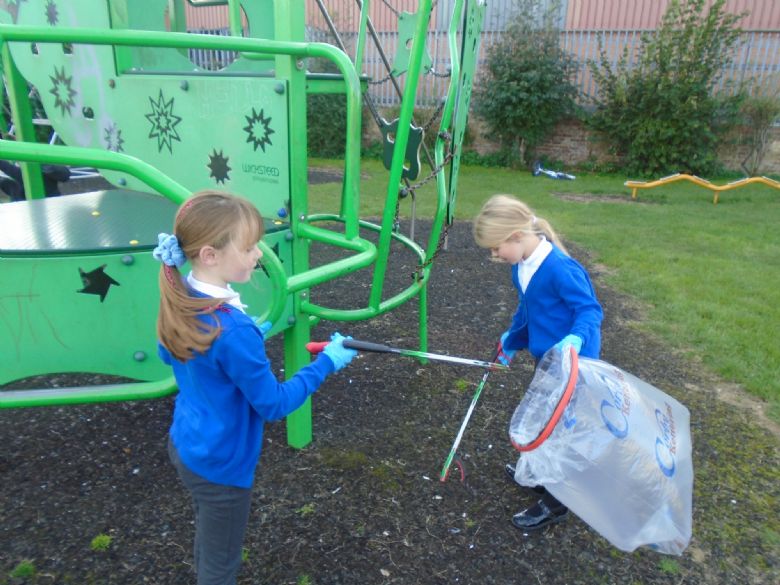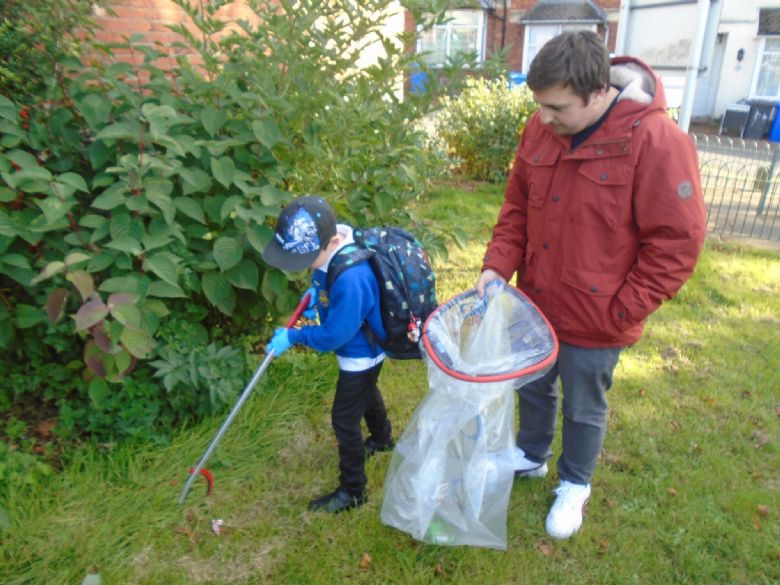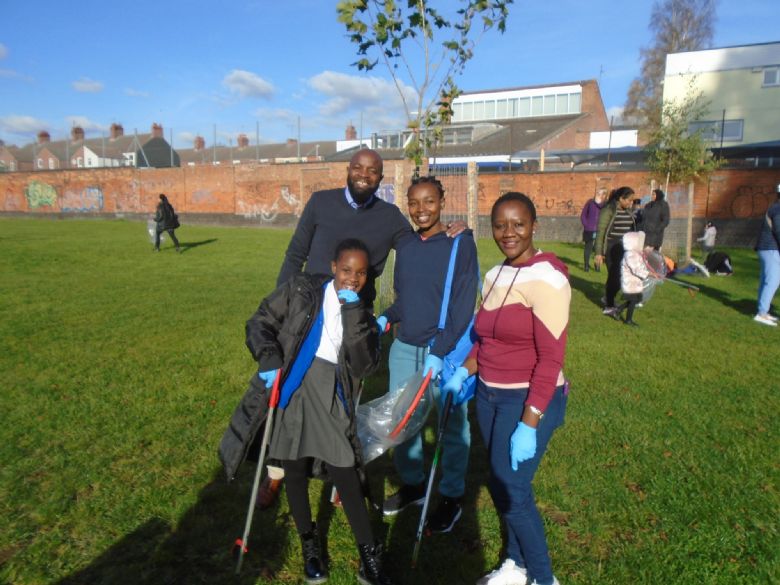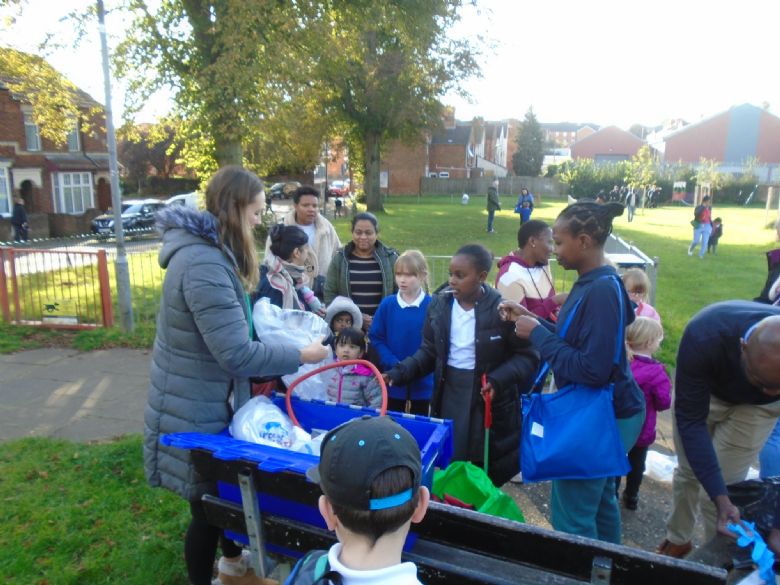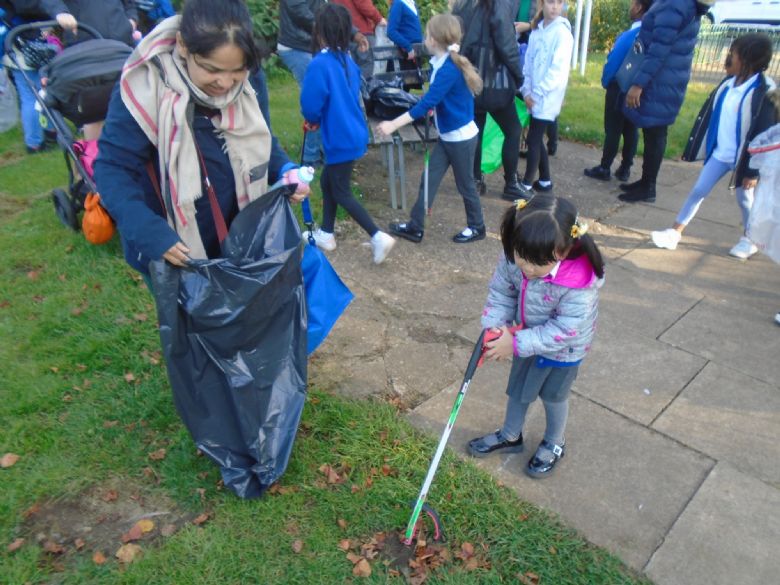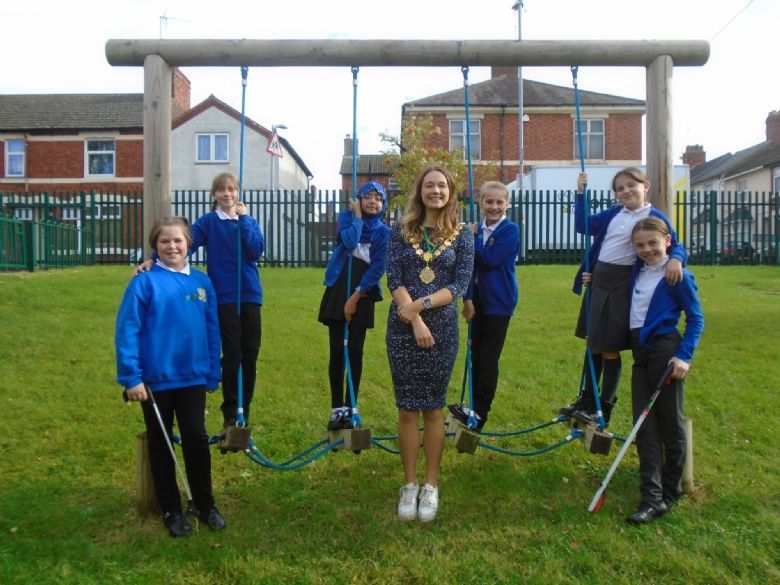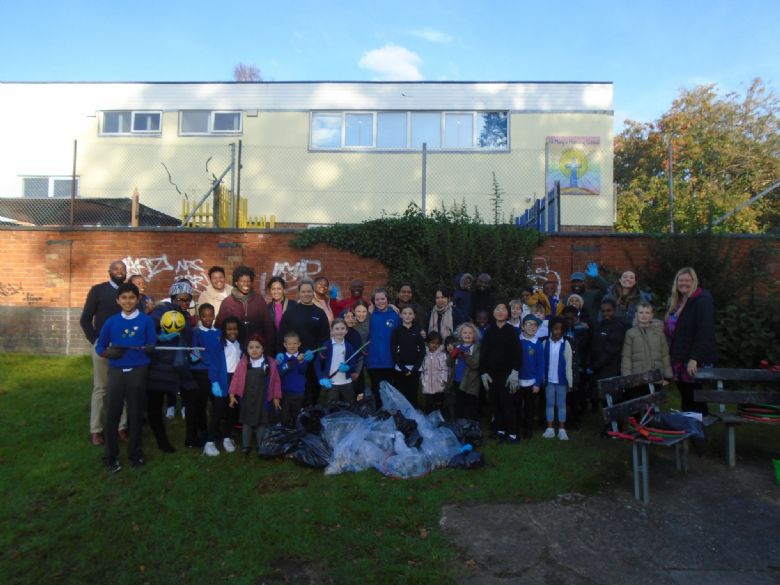 Citizenship Captains (Green Badges)
Our Citizenship Captain status is awarded to children who actively demonstrate our school vision of "Do everything in love, love yourself, love others, love the world" (1 Cor 16:14).
This can be through consistently exhibiting our schools' key values, diligently caring for our school community or leading on projects that improve the school.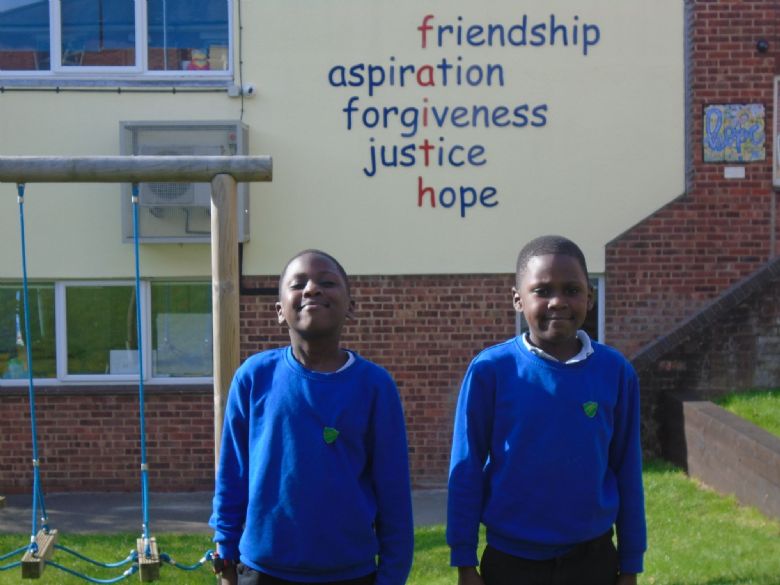 Language Ambassadors (Red Badges)
CONTENT CURRENTLY BEING UPDATED - PLEASE CHECK BACK SOON
Amazing Ambassadors (Dark Blue Badges)
At the end of each academic year, we hold our Amazing Ambassador awards. During these awards, children who have displayed fantastic effort or aptitude in the areas of English. Mathematics, Sport, The Arts, Community and Key Values, are recognised. Each award is named after one of our Amazing Ambassadors: Nelson Mandela (Key Values), Malala Yousafzai (Community), Roald Dahl (English), Alan Turing (Mathematics), Frida Kahlo (The Arts) & Sir Mo Farah (Sport). These ambassadors were specially selected by the School Council and Leadership Team, due to their ability to inspire our children to change the world.
Overarching these awards is our Amazing Ambassador, which is awarded to a child who has displayed a fantastic effort and aptitude in all areas. These children are awarded and recognised with a very special badge, which they are able to wear for the duration of their education at St Mary's.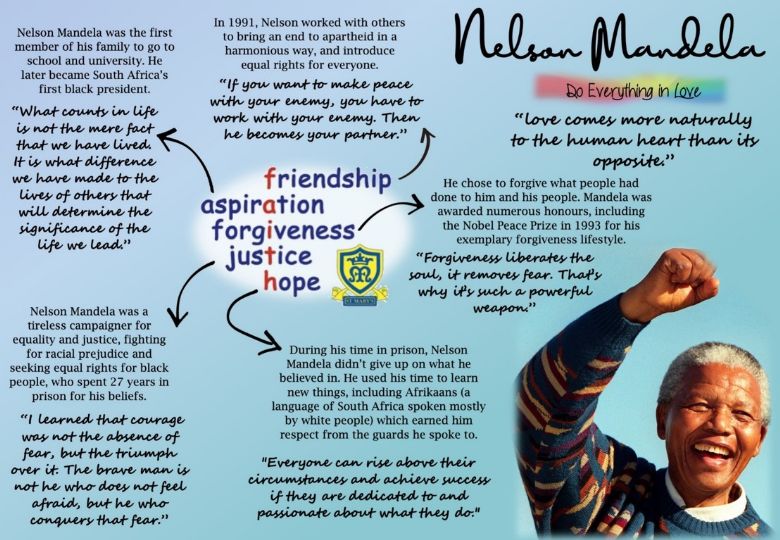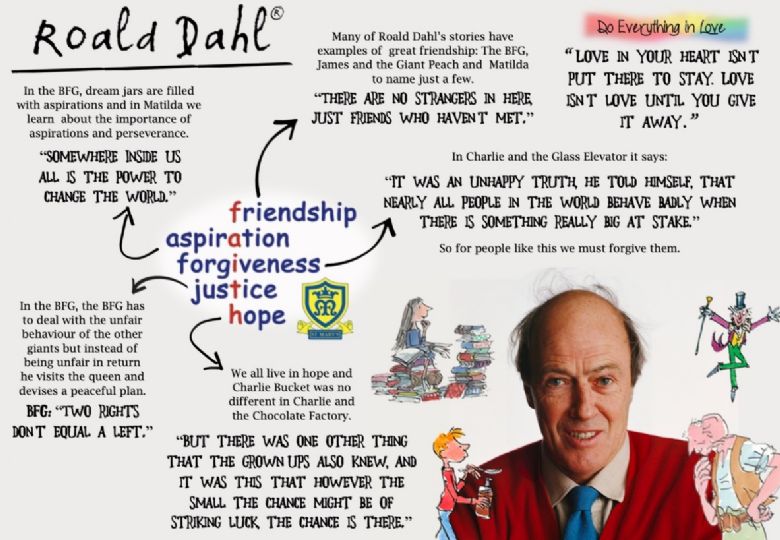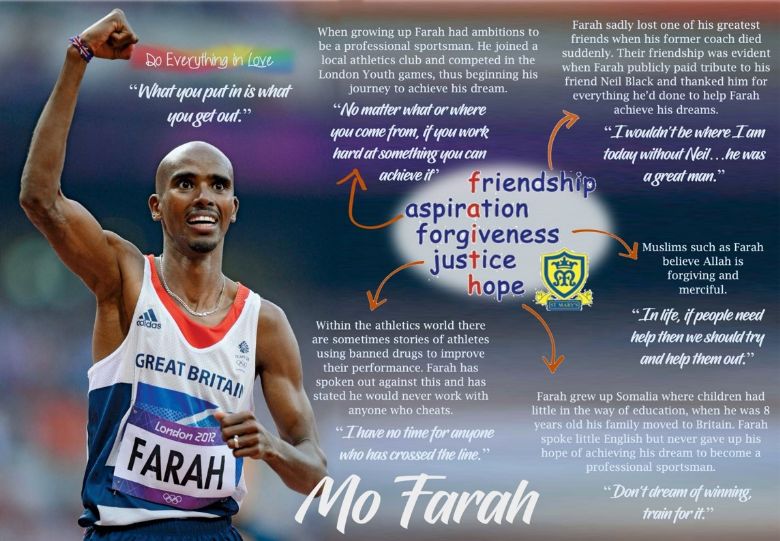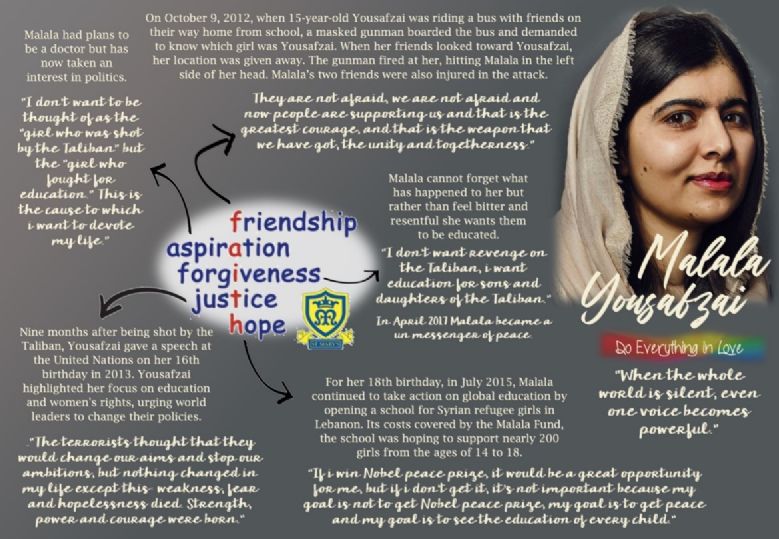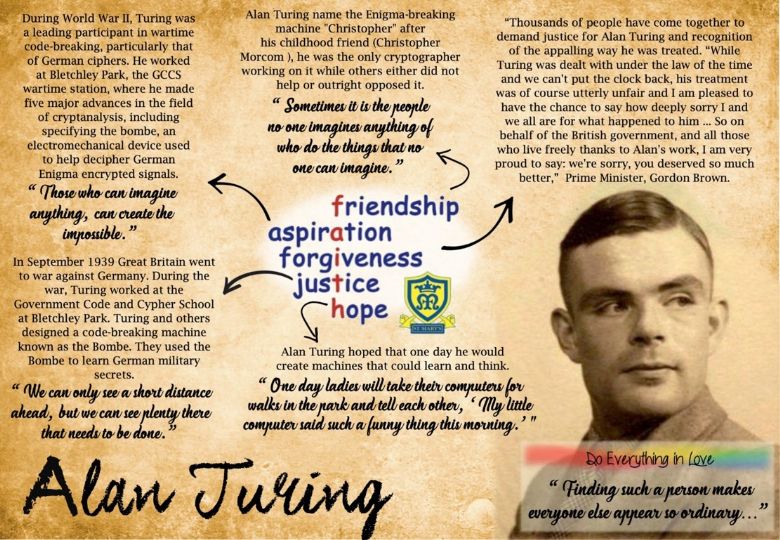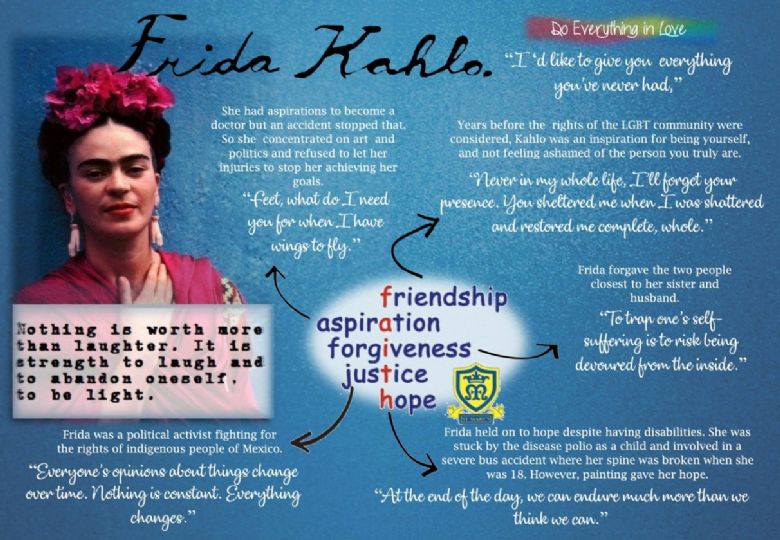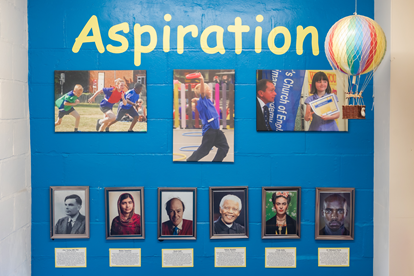 Love in Action
Through calls to action, staff and pupils are actively encouraged to be agents for change. Pupils demonstrate our vision through supporting those within our community and beyond. Cards, letters and gifts are sent to those in residential homes who are unable to see relatives. Offerings are made to food banks. Gifts are sent through the shoebox scheme to Moldova. Staff, governors and other organisations support us so that we can offer food parcels to those in need in our school family.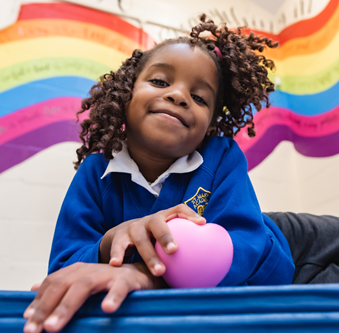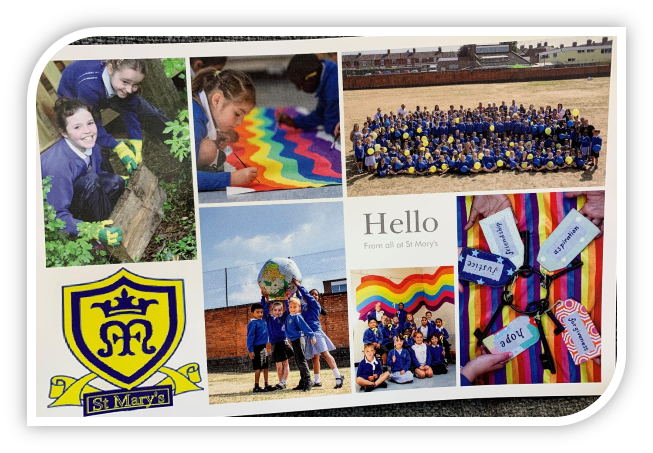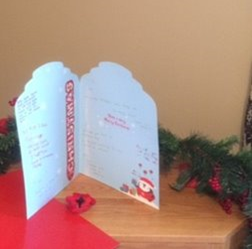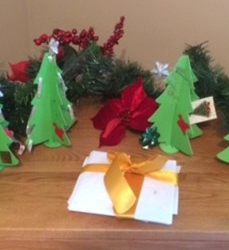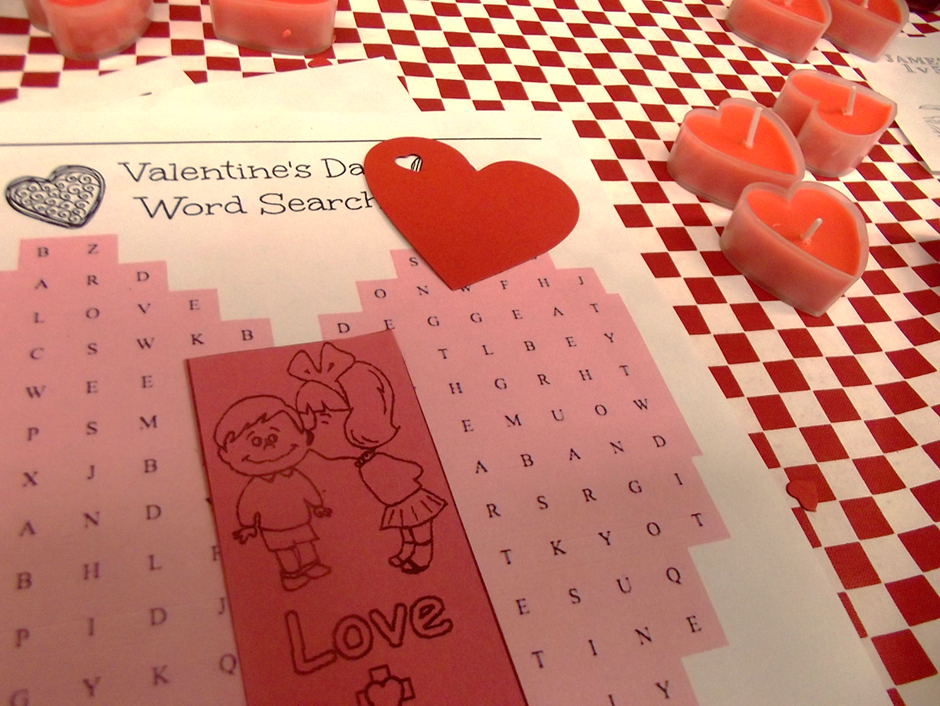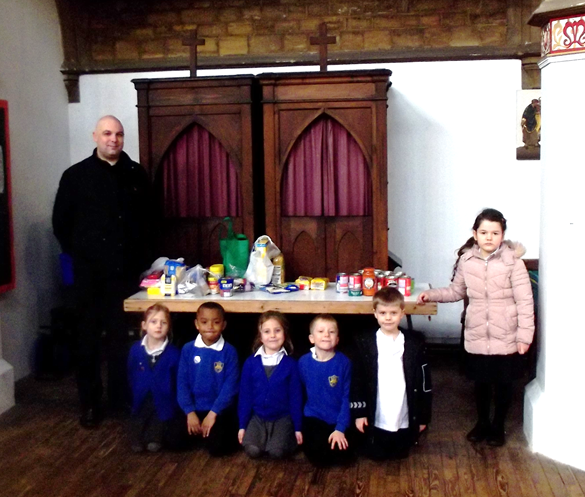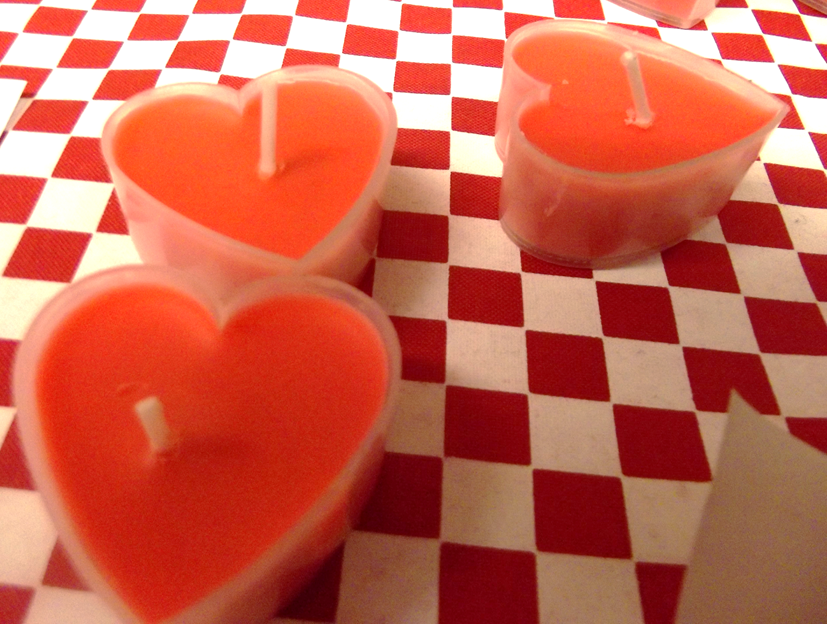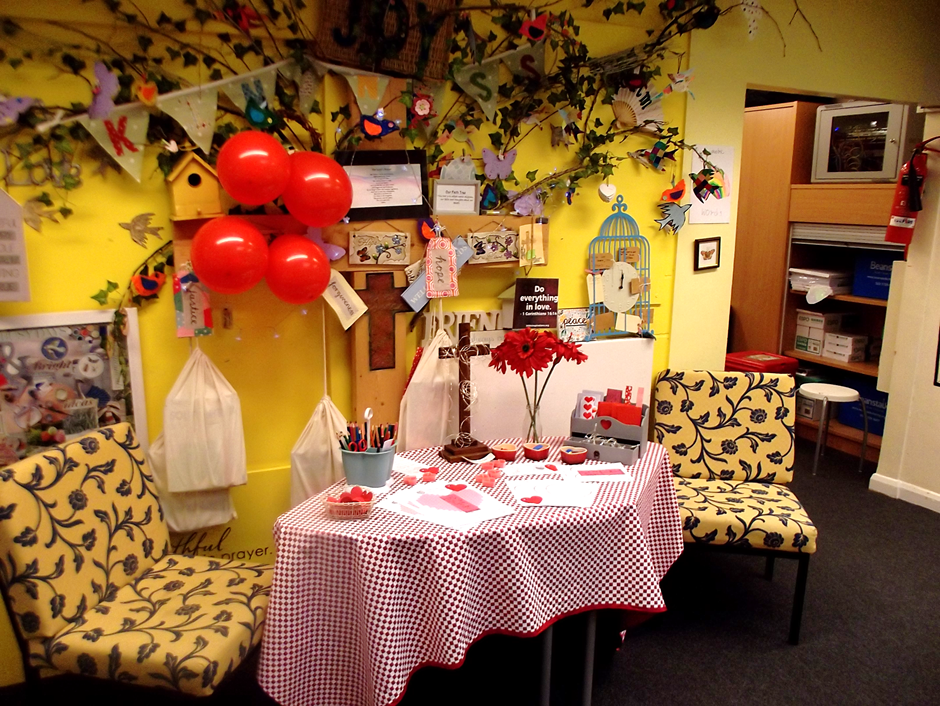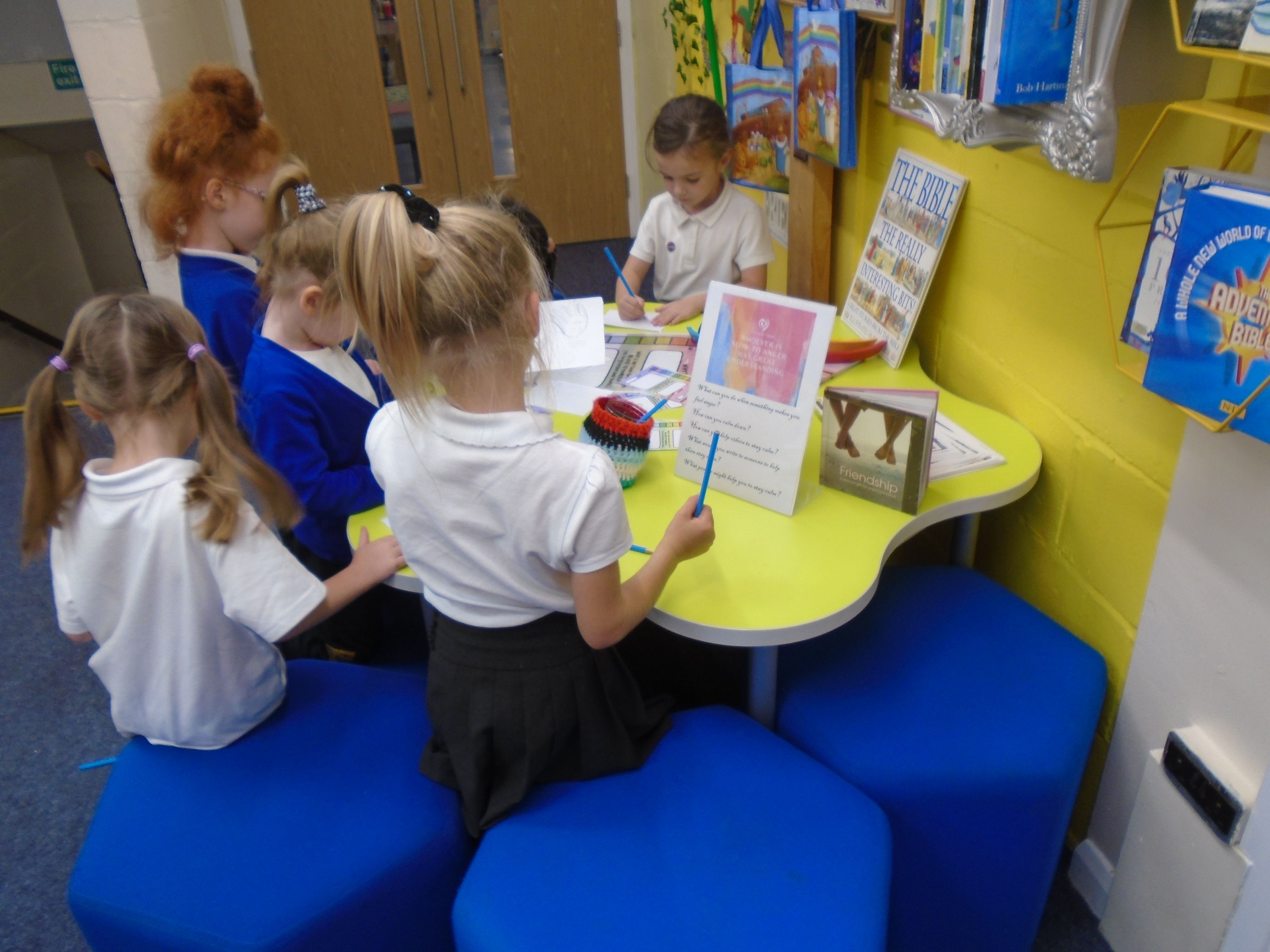 Children engage with, create and develop a yearly class worship. As part of the session, they discussed and made a courageous advocacy project which they carried our within the school or the community. Below is in the class projects, the link to the bible and the impact of their generosity and kindness across our school.
Class

Fruit

Scripture/Bible Story

Project

Impact of the Project

EYFS

Goodness

The scripture that we have been focusing on is Luke 10:25-37 (The good Samaritan)

Our courageous advocacy project has been about how to show goodness by making a Buddy Bench.

The buddy bench is ongoing and is routinely used not just by EYFS children but has been observed to have been used by children in all classes in the school. Often, it's the EYFS children who then support those children who need a 'buddy'.

Y1

Joy

The scripture that we have been focusing on is – Nehemiah 8:10

Do not grieve, for the joy of the lord is your strength.

Our courageous advocacy project has been about bringing joy to others by writing them letters, baking cakes, giving plants and seeds to bring more wildlife and insects to the area.

The children have enjoyed seeing their spider plants growing that they have given to people around the school. Mr Middleton has said that his children have made sure that he is watering the plant and taking care of it, others have said how the letters made them smile and Mrs Z Brown has said that she took hers home over the half term to look after and now does not want to bring it back as it looks so lovely on her table at home.

Y1/2

Peace

The scripture that we have been focusing on is Mark 4: 35-41 (Jesus calms the storm)

Our courageous advocacy project is to turn our outside area into a peace garden.

The children have enjoyed planting sunflowers. We are hoping that they will grow successfully! We are also looking forward to decorating our bird feeders.

Y2

Patience

The scripture that we have been focusing on is Colossians 3:12. Therefore as God's chosen people, holy and dearly loved, clothe yourselves with compassion, kindness, humility, gentleness, and patience.

Our courageous advocacy project has been about showing patience around our classroom, school and with each other.

Children are more aware of the need for patience at certain times of the day. One example is allowing a learner enough time to think of and verbalise their answer when they have raised their hand in class.

Y3

Faithfulness

The scripture that we have been focusing on is Jeremiah 29:11: For I know the plans I have for you declares the Lord. Plans to prosper you and not to harm you, plans to give you hope and a future.

Our courageous advocacy project has been about showing that we are faithful to the rules about walking around school quietly. We asked for lots of people to observe that we are quietest.

Class 4 are still quiet in the line at break and lunch. They walk around the school quietly.

A child mentioned using the Buddy Bench and someone came to sit with them.

They have enjoyed the Jar of Encouragement and we are looking after our Joy plant as a class.

Y3/4

Love

The scripture that we have been focusing on is: 1 Corinthians 16:14

Do everything in love,

Love yourself, Love others, Love the World

Our courageous advocacy project has been about the Jar of Encouragement, writing encouraging notes for each class to have when they are feeling down or need motivation.

One class asked us to re-create the jar when their class has finished it. It made people feel happy and have more confidence in themselves. The children loved using different colours and the compliments that they

Y4/5

Kindness

The scripture that we have been focusing on is: The bible teaches us a lot about the importance of Kindness

In Ephesians 4:32, it says: Be kind and compassionate to one another, forgiving each other, just as in Christ God forgave you.

Our courageous advocacy project has been about

We were inspired to become 'Good Samaritans' around school and how our kindness can help people who might need a friend, so as a class we thought of the idea of a buddy bench!

Everyday class 6 have been thinking of small but meaningful way they can spread kindness through 'random acts of kindness'. This is something as small as telling someone a joke, complimenting a friend's work or doing jobs around the classroom. They have made sure to approach anyone who may be sat on the buddy bench and always reach for a note out of the jar encouragement when they feel they need it.

Y5/6

Gentleness

In the Bible, we learn about the fruits of the spirit in the book of Ephesians chapter 4 verse 2 where it says: "Live your life in humility and greatness, with patient endurance and tolerance, bearing with one another in love."

Our courageous advocacy in Class 7, to show our understanding of gentleness and the strong helping those who are less fortunate is:

Fill the emptiness in Ukraine; fill the jar with hope.

FINAL TOTAL £75

The children in Class 7 have continued to show a real interest in following the situation in Ukraine and will regularly reflect on the need for gentleness. Specific links have been made to our topic work on slavery where similarities and differences have been discussed in relation to the war and through our PSHE sessions, the UN rights to freedom of speech and expression. They have so much advice that they would love to share with both the Russian and Ukrainian leaders.

Y6

Self-control.

The scripture that we have been focusing on is David and Saul- 1 Samuel 24

Bible Truth: Because I trust God, I can use self-control.

Our courageous advocacy project has been about self-control. We challenged ourselves to spend on evening not looking at single screen.

Children realised that it is a very good but difficult skill of self-control and they wanted to develop it further.
Forest School/Eco Warriors
Our children are challenged to make a difference to our world. Worship and PSHE both teach about waste and all bins are marked to remind us of our responsibility to reuse, recycle and reduce. Children can access our own, on-site, Forest School weekly to support with environmental knowledge and learning and also their Social, Emotional and Mental Health. Children with communication needs hugely benefit from these weekly sessions.