Speak out stay safe
All of our children are encouraged to speak out to stay safe!
Speak out Stay safe is a safeguarding programme for children aged 5- to 11-years-old. Set up by the NSPCC, It helps children understand:
abuse in all its forms and how to recognise the signs of abuse
that abuse is never a child's fault and they have the right to be safe
where to get help and the sources of help available to them, including their Childline service.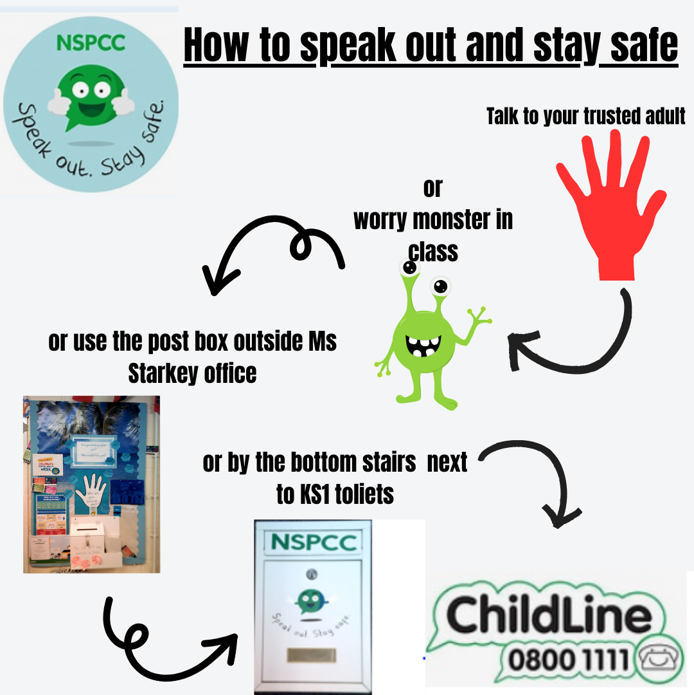 Through our PSHE, at the start of each term, children are encouraged to recognise 5 trusted adults that they could talk to if they have a problem.
In our most recent student voice (October 2023), 100% of children asked could name 5 trusted adults, including at least 2 adults in school.