What do we learn in RE?
RE in our school is engaging, exciting and relevant enabling children to reflect on their own understanding and thoughts so they can better understand others. Visits, visitors and creative approaches to teaching encourage pupils to engage in their learning successfully.
Aims and objectives
• To know about and understand Christianity as a diverse global living faith through the exploration of core beliefs using an approach that critically engages with biblical text.
• To gain knowledge and understanding of a range of religions and worldviews appreciating diversity, continuity and change within the religions and worldviews being studied.
• To engage with challenging questions of meaning and purpose raised by human existence and experience.
• To recognise the concept of religion and its continuing influence on Britain's cultural heritage and in the lives of individuals and societies in different times, cultures and places.
• To explore their own religious, spiritual and philosophical ways living, believing and thinking.
(The Church of England Education Office - Religious Education in Church of England Schools, A Statement of Entitlement Feb 2019)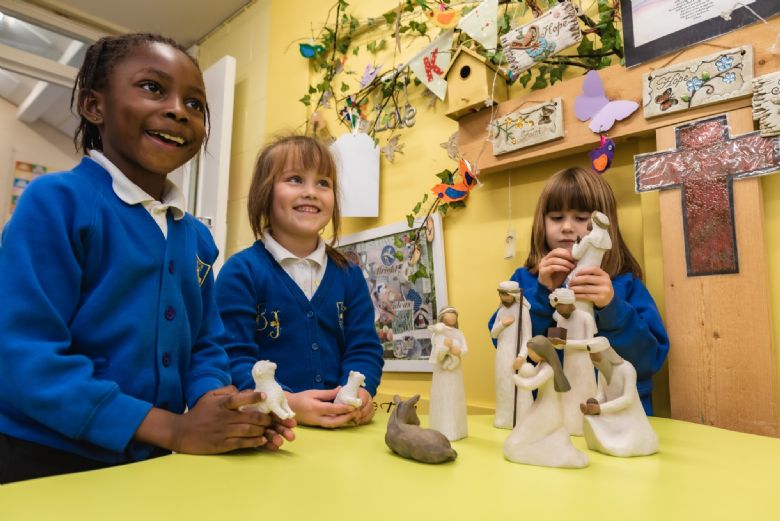 We're following the Diocesan Scheme of work coupled with Understanding Christianity. We invest heavily in CPD for staff, resources and opportunities to ensure quality outcomes for our children. As gold members of NATRE, we tap into their wealth of knowledge. We offer CPD to other schools and are currently working towards our gold RE Award.